May 2018 Vol 11, No 3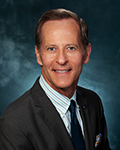 As far as we know, Hippocrates was the first to formally recognize nutrition as an absolute therapeutic necessity. He is credited with memorable, and still remarkably relevant, quotes such as, "Let food be thy medicine and medicine be thy food," and "Leave your drugs in the chemist's pot if you can heal the patient with food."
End-stage renal disease (ESRD), also known as stage 5 kidney disease, is characterized by permanent kidney failure. Currently, more than 678,000 Americans have ESRD, and projections indicate that the population of patients with this disease may exceed 2 million by 2030.
Dialysis Procedures and Health-Related Quality of Life: The Challenge of Creating Evidence-Based Healthcare in End-Stage Renal Disease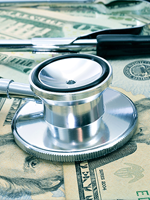 Narcolepsy is a chronic, disabling sleep disorder characterized by excessive daytime sleepiness and recurrent periods of sudden, unintentional lapses into sleep during the day. This condition may occur with or without cataplexy, an abrupt and typically bilateral loss of skeletal muscle tone that is often triggered by strong emotion that, when severe, may cause the patient to briefly collapse without losing consciousness.
Accurate Diagnosis of Chronic Diseases Can Reduce Costs and Medical Resource Utilization
Dimitrios A. Pappas, MD
,
Robert A. Gerber, PharmD
,
Heather J. Litman, PhD
,
David Gruben, PhD
,
Jamie Geier, PhD
,
Winnie D. Hua, MS
,
Connie Chen, PharmD
,
Youfu Li, MD, MPH
,
Joel M. Kremer, MD
,
John S. Andrews, MD
,
Jeffrey A. Bourret, PharmD
Limited Guidelines and Treatment Success in the Current Standard of Care for Patients with Rheumatoid Arthritis Provide an Opportunity to Inform New Treatment Protocols