July 2018 Vol 11, No 5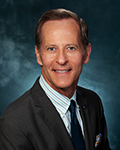 My work at Jefferson University has taken me nearly all over the world, including many cities in Western Europe, Australia, and Japan, but never before to the amazing and alluring nation of India.
In the United States, more than 80% of all patients with end-stage renal disease (ESRD) initiate dialysis with hemodialysis, and current reports indicate that this trend has changed little over the past 2 decades.
The Challenge of Maintaining Vascular Access in Patients with End-Stage Renal Disease
Christine Ferro, CHFP
,
Bruce S. Pyenson, FSA, MAAA
,
Jocelyn Lau, MPH
,
Mona Kelkar, MBA
,
Nancy Phillips, MD
,
Chi-Wei Lu, PhD
,
Percy Yeung, PhD
,
Gloria Bachmann, MD
During the later weeks of pregnancy, pregnant women are often concerned with suspected leakage of amniotic fluid, which, whether preterm or at term, requires evaluation and medical intervention. The rupture of membranes occurs in an estimated 8% to 10% of full-term pregnancies.
Interventions to Reduce Avoidable Pregnancy-Related Emergency Department Visits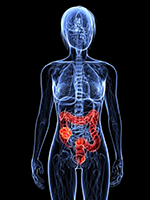 Inflammatory bowel disease (IBD) is a chronic, lifelong disorder of the gastrointestinal tract associated with an unpredictable relapsing and remitting disease course. Ulcerative colitis (UC) and Crohn's disease (CD) are 2 common phenotypes of IBD. Patients with IBD often have considerable symptom burden despite appropriate treatment, and IBD frequently leads to debilitating complications that may require hospitalization, surgery, and/or the escalation of therapy.