December 2018 Vol 11, No 9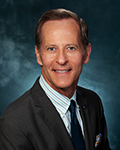 The American Hospital Association (AHA), which is arguably America's most important voice for hospitals, periodically holds an executive forum in major cities across the country. This gives the leadership of the association an opportunity to meet local leaders and to continue to hone the message as to the future of hospitals in a quickly evolving delivery system.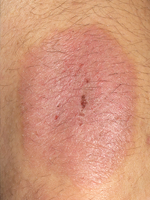 Love the Models, Send Me My Data: Conceptual Healthcare Decision Models Informing the Treatment of Acute Bacterial Skin and Skin Structure Infections
Ashley M. Campbell, PharmD
,
Kim C. Coley, PharmD
,
Jason M. Corbo, PharmD
,
Teresa M. DeLellis, PharmD
,
Matthew Joseph, PharmD
,
Carolyn T. Thorpe, PhD, MPH
,
Melissa S. McGivney, PharmD
,
Patricia Klatt, PharmD
,
Lora Cox-Vance, MD
,
Vincent Balestrino, MD
,
Heather Sakely, PharmD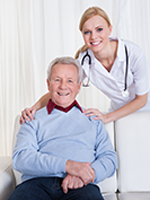 Drug therapy problems, which are undesirable events that involve medications that can ultimately interfere with a patient's therapeutic goals, are a major cause of morbidity, mortality, and hospitalizations in older adults.
Improving the Outcomes of Medication Use by Seniors
Eileen L. Mayro, BA
,
Laura T. Pizzi, PharmD, MPH
,
Lisa A. Hark, PhD, RD
,
Ann P. Murchison, MD, MPH
,
Douglas Wisner, MD
,
Anish Koka, MD
,
Benjamin E. Leiby, PhD
,
Nooreen Dabbish, PhD
,
Adedoyin Okulate, BS
,
Alexa Dessy, BA
,
Caitlin Green, BS
,
Robert Bailey, MD
Cataracts are the leading cause of preventable blindness globally and are responsible for approximately 50% of worsening bilateral vision cases among Caucasians, Hispanics, and African Americans in the United States.
Omadacycline is a new intravenous/oral antibiotic for patients presenting in the emergency department with acute bacterial skin and soft tissue infections.
The randomized, controlled Omadacycline in Acute Skin Structure Infections Study (OASIS)-2 study comparing omadacycline and linezolid for the treatment of adults with an acute bacterial skin and skin structure infection (ABSSSI) that is known or suspected to result from a gram-positive pathogen enrolled 735 patients, with 368 and 367 patients in each group, respectively.
Investigators evaluated the in vitro activity of omadacycline, a novel aminomethylcycline antibiotic, against a collection of clinical isolates resistant to other available tetracyclines.
A pooled analysis showed favorable safety results from phase 3 studies of omadacycline, a new once-daily intravenous/oral therapy for the monotherapy of community-acquired bacterial pneumonia and acute bacterial skin and skin structure infections.